A DIY receiver system for AIS.
Provided you have access to a VHF receiver and a simple PC, it is not too difficult to enjoy AIS reception! This little project of mine is already documented on this external site, so repeating the details here would be superfluous. Suggestions for improvements to the code are always welcome, by the way.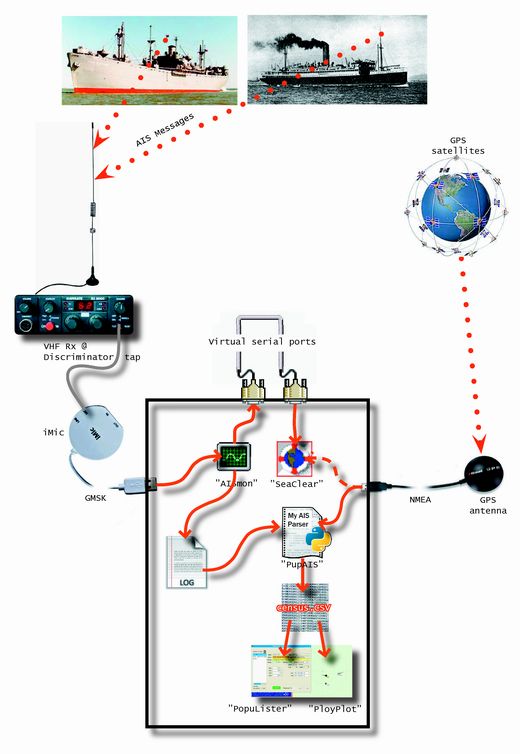 En gör-det-själv-mottagare för AIS.
Om man har tillgång till en VHF-mottagare och en enkel PC så är det i princip inte så svårt att greja egen AIS-mottagning! En beskrivning av hur man kan gå till väga, inklusive användbara program, har jag lagt upp på denna externa sajt, så därför är det ingen mening med att repetera detaljerna här. Förslag till förbättring av programkoden är alltid välkomna.
---
[ BACK ]